GreatWest Kenworth is an Authorized Kenworth Truck Dealership Serving The Alberta Area
We are proud to support your business from purchasing to parts and maintenance. When you are ready to invest in a new truck, our friendly and knowledgeable sales, financing, service, and parts departments are prepared to make sure your experience is outstanding.
From assisting you while you're making your choice to ongoing maintenance and customization. We value the opportunity to create a long-term relationship with our customers, and we do that by giving you the best customer service available.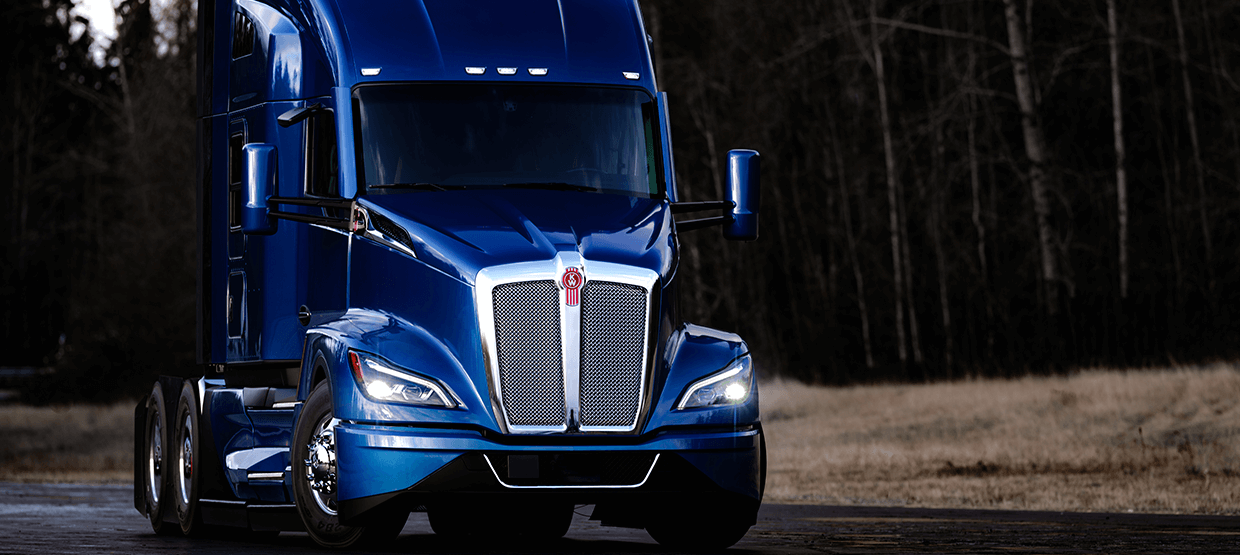 Customer Service and Customer Satisfaction
Here at GreatWest Kenworth, we believe that providing extreme customer service and maintaining customer satisfaction will keep our customers returning time and time again.
Over the past 30 years putting that belief into daily practice has proven successful. Our full-service dealerships, TRP parts location and PacLease/ Rentals department is here to see you succeed for the long haul as your partner in industry.
In addition, we have 7 locations that cover the province to assist you. Calgary, Balzac, Lethbridge, Medicine Hat, Red Deer, Grande Prairie, and Fox Creek (parts only).
We are proud to offer exceptional truck servicing throughout Alberta. With over 50 years of experience, we have established ourselves as a leading provider of Kenworth trucks in the Alberta and Northwest Canada's heavy-duty truck industry.
Our commitment to excellence extends to our parts department, where we are ready to serve our customers online, by text or call, and in-store. Whether you require a new engine, body, suspension part, or a chrome accessory, our knowledgeable team of parts technicians are here to assist you. Even if you find yourself in the field without access to a parts store, our convenient online parts store allows you to order and receive the necessary parts quickly.
When it comes to purchasing a new or used truck, our dedicated sales team in Calgary, Red Deer, Lethbridge, and Grande Prairie are always available to guide you through the process. Ready to address any inquiries you may have about expanding your fleet or buying a truck? Contact our team here! 
We understand that the cost of buying and maintaining a truck can be significant. That's why we offer in-house financing options to help you finance your truck purchase through GreatWest Kenworth. Our credit department will keep you informed about your invoices and payments, ensuring a seamless experience. If you prefer an alternative option, our GreatWest Truck Lease program allows you to lease a truck from us with ease and convenience.
If you are seeking new job opportunities or considering a career change, we invite you to explore our careers page. We have various positions available for technicians, parts personnel, shippers, and administrative staff across all of our branches. If you possess the necessary qualifications, we would be delighted to meet you and hopefully welcome you on board. 
At GreatWest Kenworth, we take pride in our ability to build, order, repair, invoice, diagnose, estimate, and service your trucks with utmost precision and care. Our expertise covers all models, including W900, W990, T800, T880, T680, C500,T480, T380, T280, T180, K270, K370.
Choose GreatWest Kenworth for all your truck needs today! 
We Enable Businesses To
Grow and Prosper

At GreatWest Kenworth we support our community with exceptional timely service by caring individuals, whose knowledge of our premium products create a lasting positive impression.

Our Vision
We strive to create an experience that enables everyone to move forward financially, knowledgeably, and with dignity.

Our Values
Integrity, Financial Stability, Knowledge, Accountability, Respect, Collaboration, Learning
Open For Business
and Keeping Your Alberta
Business on the Road
Call us or come by today and experience our superior service and selection! We look forward to serving you!
GreatWest Kenworth is conveniently located near the areas of Balzac, Calgary, Fox Creek, Grande Prairie, Lethbridge, Medicine Hat and Red Deer.
Grande Prairie | Clairmont, AB
7202 98th Street
Clairmont, AB T8X 5B1
Fox Creek TRP Store, AB
#207 -1A Avenue
Fox Creek, AB T0H 1P0
Red Deer, AB
6739 67th Ave.
Red Deer, AB T4P 1K3
Balzac, AB
292217 Prime Avenue
Balzac, AB T4B 2T3
Calgary, AB
5909 6 St. SE
Calgary, AB T2H 1L8
Medicine Hat | Redcliff, AB
1901 Broadway Ave. E.
Redcliff, AB T0J 2P0
Lethbridge, AB
3995 2nd Ave N.
Lethbridge, AB T1H 0C8
Get in Touch with GreatWest Kenworth!